Westex Carpet Remnant Delivery Due Soon
Thu 10th October 2013 by Burts Carpets | posted in remnants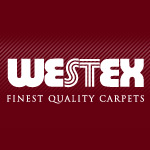 Our carpet buyers have been busy again.  We have secured another delivery of Westex roll ends.  These remnants will be of perfect quality and are suitable for large rooms such as lounges, hall stairs and landings, dining rooms, etc.  The sizes will be between 4 and 6 linear metres and will have huge savings on RRP.
Westex carpets are one of the finest wool twists available.  They use top quality material and the twist pile carpets are made with 2 and 3 ply yarns to give the best finish and wear characteristics.
Grab a bargain - they will be on the site by the end of this month!