What is a Carpet Remnant?
Wed 30th October 2013 by Burts Carpets | posted in remnants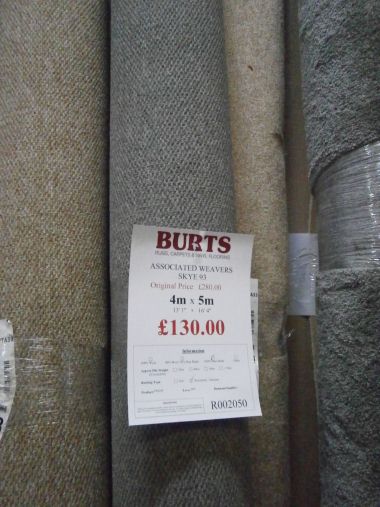 We are often asked what do we mean by a carpet remnant and are they second quality or faulty.
The remnants are not supplied as second quality - all are individually measured and checked to ensure we only provide a quality product.
The better definition of a carpet remnant is actually a "carpet roll end". Carpets are made in large rolls that are typically 30 linear metres. Once sales are made from a roll and the lengths are cut off it leaves a balance of a roll. With luck another sale is made that matches this size but if this does not happen the manufacturers will clear these end of rolls to make way for new rolls coming in.
We buy these flooring remnants from many suppliers and will clear large quantities from their warehouses. By buying in bulk we get a fantastic price that we means we can offer genuine savings on quality items of upto 70%. These include Crucial Trading Remnants, and Westex Remnants.
Where can these rolls ends be used? The simple answer is anywhere! The sizes vary from small box room sizes right upto lounge and dining room sizes.