Your Home Magazine - Savvy Shopper
Thu 29th August 2019 by Burts Carpets | posted in remnants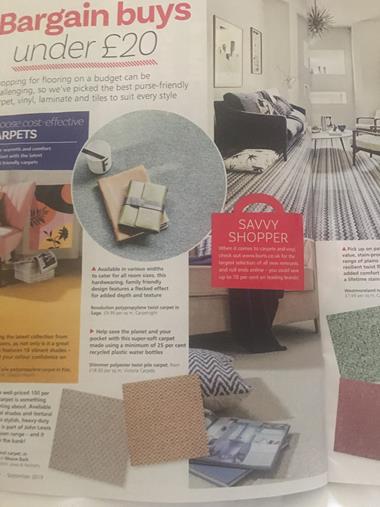 This kind of external recognition by one the countries leading interior design magazines, especially in their Annual Flooring Special Edition in August is exactly what we strive for - delivering great value for money quality flooring.
With Carpet Remnants from quality Manufacturers such as Associated Weavers, Hugh Mackay, Victoria and Abingdon.
Vinyl Roll End Remnants from the main manufacturers IVC and Tarkett quality flooring has never been so affordable!