Authentic Wood Effect Flooring
Mon 18th November 2013 by Burts Carpets | posted in vinyl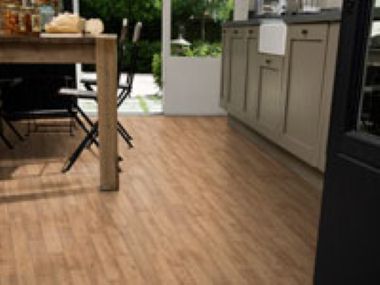 Real wood is a beautiful floor to have but it comes at a price - not only a monetary price but you also have to pay the price when it comes to cleaning and maintaining it. At the Vinyl Flooring is a fantasic alternative to a solid wood or even a laminate floor.
Whilst we are a little unfairly bias towards vinyl flooring we have good reason to be. With modern technology vinyl not only looks realistic but it also feels genuine too. Modern techniques have allowed the manufacturers to create a grain on the surface of the flooring to add to its authntic visual appeal.
There are many great vinyl wood effect floors to choose from but the advantages over a real wood floor do not only stop at the price. This is a product that is warm underfoot, is soft, forgiving, easy to install, simple to maintain and will last for years in any domestic situation - some of our ranges also have a commercial rating for use in contract locations such as corridors, offices, canteens, etc.
We always advise to see a sample and we offer a free service so you can see the design and feel the product in your own home.