Polyflor Secura Woods, Stones & Abstracts
Thu 16th May 2013 by Burts Carpets | posted in vinyl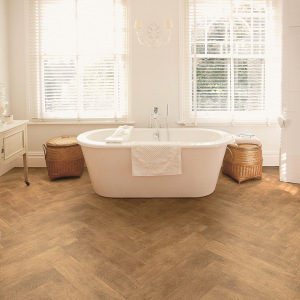 Polyflor, one of the UK's leading vinyl flooring manufacturers have launched their new range - Secura, it is a luxury sheet vinyl flooring.
The woods range has authentic designs that accurately reflect the warmth and beauty of real wood floors. The Secura Wood range includes traidtional rustic timbers all the way throught to modern planks. Each has a texture to the surface to add to the authentic finish and feel.
Few floor coverings create the sense of luxury like a stone flooring. The Secura Stone collection has been designed with the look of natural rock formations in mind and will give a real sense of quality and luxury.
The Secura Abstract range combines modern building material looks to create the latest floor covering look! It inlcudes looks that would be at home in chic urban living spaces all the way through to classic family kitchens with polished concretes and flagstone designs.
Available in 2, 3 or 4m wide Secura has a great R10 slip resistant rating and is made with a polyurethane layer for polish free maintenance. The range also benefits from a 19 decibel impact sound reduction rating and is 100% recyclable through the Recofloor take back scheme.