Rhinofloor XL Super Grip Vinyl Flooring
Tue 18th June 2013 by Burts Carpets | posted in vinyl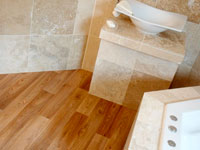 We have the lowest online prices available for Rhino XL Supergrip. With UK wide delivery and FREE samples our service is second to none.
Rhinofloor XL Supergrip is a fantastic collecion of wood, tile and plain effect designs. It comes with a 5 year Rhino guarantee - please ask for full details.
Range specifications -
Overall Thickness - 2.00mm
Wear Layer - 0.15mm
Suitable for underfoor heating.
The XL Supergrip range includes the colours below - PLEASE CLICK HERE for Rhinofloor Collection -
The range is made up from -
XL Supergrip Naturals
XL Supergrip Woods
XL Supergrip Spectrum
Naturals Amalfi Light Grey
Naturals Amalfi Light Stone
Naturals Amalfi Mid Grey
Naturals Beaumont Multi
Naturals Forum Silver
Naturals Marwell Black White
Naturals Sloane Square Light
Naturals Tuscany Black Silver
Naturals Tuscany Blue Silver
Naturals Warsaw Grey Silver
Spectrum Marbella Almond
Spectrum Marbella Black
Spectrum Marbella Buff
Spectrum Marbella Fawn
Spectrum Marbella Ivory
Spectrum Universal Charcoal
Spectrum Universal Mist
Spectrum Universal Porcelain
Spectrum Universal Smoke
Spectrum Universal Stone
Woods Admiral Dark Oak
Woods Farmhouse Antique
Woods Farmhouse Old Oak
Woods Greenwich Medium
Woods Hazel Nut
Woods Heritage Bianchi
Woods Nottingham Light Oak
Woods Richmond Light Oak
Woods Tavola Antique Oak
Woods Whitehouse Natural