Vinyl Tiles - Coming Soon!
Thu 16th May 2013 by Burts Carpets | posted in vinyl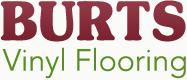 We are now the UK's leading supplier for vinyl flooring online and are pleased to announce the imminent launch our newest product line - vinyl tiles.
This new product range will include self adhesive vinyl floor tiles as well as the glue down luxury vinyl tile version. As with sheet vinyl flooring these two types of vinyl tiles come in a great variety of designs, colours and textures.
Self adhesive tiles are ideal for a DIY installation as they are easy to cut and mistakes are easy to rectify. Luxury vinyl tiles such as Karndean can be fitted as a DIY project but are more challenging as the adhesive adds another dimension. As ever when fitting any flooring it is essential that the substrate that the floor covering is to be fitted to is smooth, sound and dry.