Looking forward to 2013
Sun 30th December 2012 by Burts Carpets | posted in remnants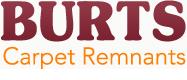 2013 will be an exciting year for us at Carpet Remnants Online.
After the launch of our updated website in August 2012 we have really pushed the boat out and filled our 2 warehouses with over 1,000 cheap carpet bargains. Over the coming weeks you will see more roll ends added to the site including carpet remnants from one of our favourite suppliers, Crucial Trading. 
Remember that with our low cost delivery of only £9.95 per order your cheap carpet could not be easier to buy online!
Not forgetting that Burts have been selling flooring since 1945 you can rely on our expertise.