Reasons why you will have adoration for Beauflor vinyl rolls
Thu 06th June 2019 by Burts Carpets | posted in vinyl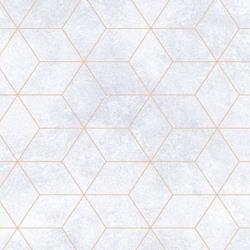 Are you looking for an easy to install vinyl flooring which is great value for money and beautifully cushioned to feel luxurious underneath your feet and waterproof than look no further than Beauflor vinyl rolls.
Reduced Noise Flooring
If your day entails a busy homelife or kicking back in your favourite slippers to relax, this cushion vinyl absorbs noise fantastically and is in fact up to 50% quieter than any other comparable flooring. Having this advantage makes this vinyl flooring a fantastic choice for apartments or any other space were noise absorption is vital.
Totally Waterproof
Being 100% waterproof this vinyl combats against a home where dirty and wet shoes or paws are common place or having adorable children who occasionally make your bathroom into an indoor swimming pool, worry no more!
Warm to the touch and comfortable
When walking barefoot you will enjoy the feeling of cushion vinyl flooring being soft and warm to the touch. Furthermore due to this flooring conducting heat efficiently making this flooring great for underfloor heating.
Low Upkeep
Very low maintenance is a wonderful benefit to this flooring, this is due to an optional protective polyurethane lacquer which keeps the flooring easy to clean and protects the flooring against any daily wear and tear. Looking after this flooring could not be simpler with all it needing is an occasional sweep using a wet mop.
Fantastic design choices
No matter what style you love Beauflor vinyl rolls offers something for everyone, whether that be a rustic look or something more contemporary. There is something that could be the answer to your dreams whether that be for your kitchen or bathroom or any room you choose!
View beautiful Beauflor Vinyl rolls on our website at fantastic prices by clicking on the following links Safetex and two new ranges Artex Unique and Hightex to choose your perfect flooring.